Early in 2019, Williamsville Central School District issued a request for proposal for renovations in 7 of their schools.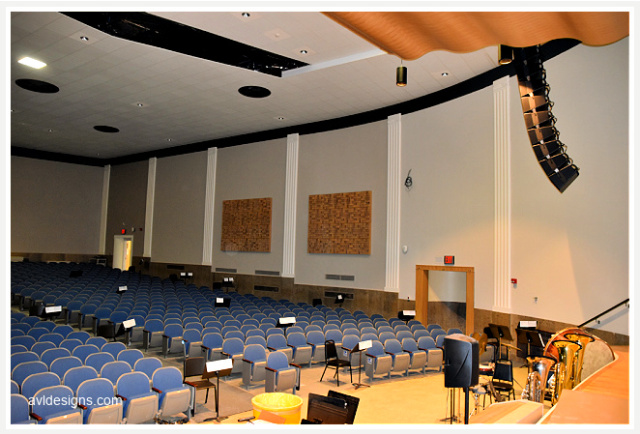 These renovations were to include:
auditoriums
new large rehearsal spaces added for orchestra, band and choral programs
renovation of smaller rehearsal spaces
new sound systems for all the auditoriums
new sound systems for all of the rehearsal spaces and
replacement of stage rigging at four of the schools
AVL has been contracted by Kideney Architects as the acoustical, sound, and stage rigging consultants for each project. The construction phase will be an ongoing process for many months to come.
As various spaces approach completion, we will be posting images of the progress of the projects in the Williamsville schools. We hope you will come back on occasion for updates!
/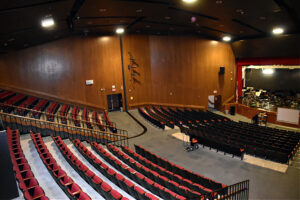 OVERVIEW: The overall venture encompasses 7 auditoriums, 9 large rehearsal spaces (band, choral, orchestra), 12 medium rehearsal spaces and multiple individual practice spaces, as well as sound systems in all 7 auditoriums and stage rigging at 4 of the schools.
One of the key elements performed early-on was a field evaluation of all existing spaces. This included measurements of reverberation, echo, clarity and other acoustical metrics. We also assessed each sound system in all of the auditoriums, providing Williamsville with the assessment of these spaces.
We then held extensive meetings with the music department staffs at each school to get their input on how things sound, how the spaces currently perform and what they would like to see corrected.
The new rehearsal spaces were to be designed to have a high level of performance. With that in mind, we needed to develop a baseline for what the district thought was a good sounding, large rehearsal space. As a premise for this, we asked them if they had ever been to Fredonia College's Mason Hall, each of which we at AVL Designs Inc. designed a number of years ago. All of them had performed in that space and they all agreed that Mason Hall was what they considered to be a great sounding space.
So, we utilized the basic acoustical characteristics of that room as the basis for the new rehearsal spaces adjusted for cubic volume and for the specific uses. Smaller spaces cannot sustain the reverb time of the larger spaces, but they can have similar frequency balance. We are approximating that reverberation characteristic and overhead diffusion on a smaller scale.
As each area nears completion, we will be updating this post with added photos. The reports that we have been getting back from the district about the ones that they are already using are great! And there will be more to come as we continue with this large-scale project, closing out over the next 12 months.
Copyright AVL Designs Inc. 2021+