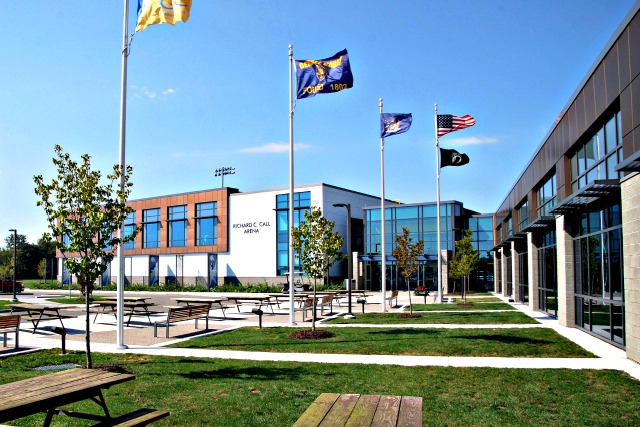 AVL Designs Inc. has just completed its design project for the New Richard C. Call Arena at Genesee Community College in Batavia, NY.
AVL designed multiple audio systems for this new sports complex. The 4-faceted complex includes a field house, fitness center, exhibit space and an outdoor stadium with press box.
Their field house has many uses and  required different audio systems to meet each specific need. The Genesee Community College field house hosts sporting events, conventions, LGI [large group instruction] seminars, fashion shows, concerts, social events such as dances, graduation ceremonies and more.
Each of the four field house audio systems orients the room differently for these functions.
/
Copyright AVL Designs Inc 2020+