AVL Designs Inc. recently completed a multi-faceted project at the State University of New York at Cobleskill.
The project consisted of a renovation of a lecture hall and a gymnasium field house. The lecture hall space is now being used for more multipurpose events including music, standup comedy, small theater presentations and video conferencing.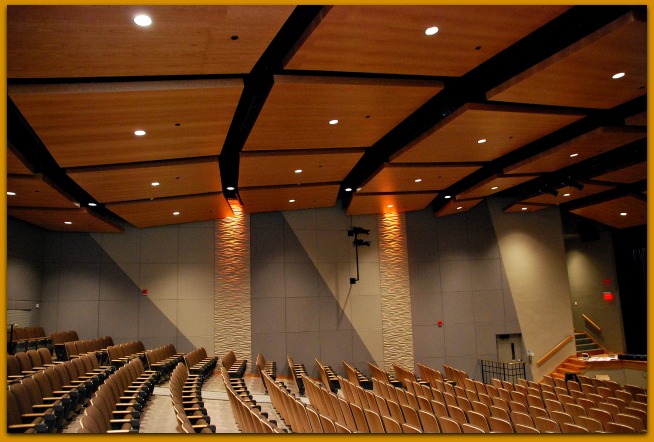 AVL Designs Inc. was contracted by the architect to provide acoustic design, audio system design, stage rigging, curtains, lighting and controls as well as video presentation capabilities for their new lecture hall.
Before and after photos show you the extent of the renovation, which was substantial.  In essence, it was a "full gut" of the space.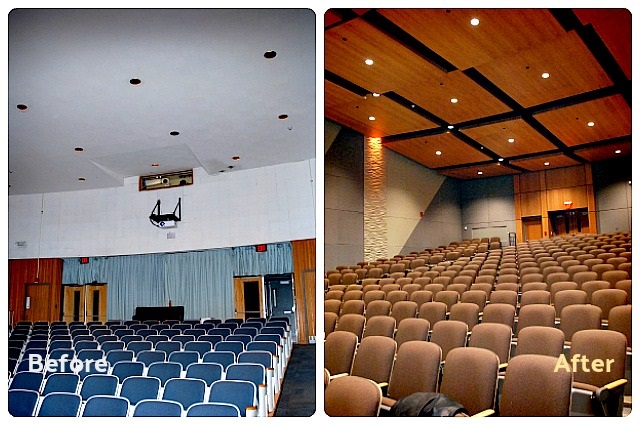 The gymnasium/field house had two issues. One was extremely live acoustics making the room unsuitable for many uses. Graduation and other events are performed in the gymnasium and the sound quality was quite poor. The primary reasons for this were twofold. One contributing factor was the acoustical condition of the room and the other was the sound system itself.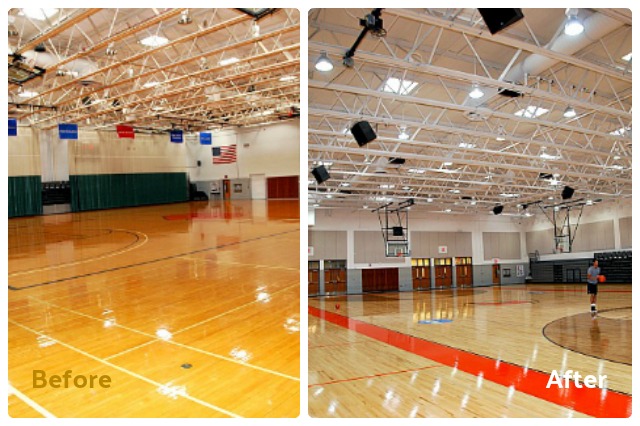 The old system suffered from poor intelligibility due to comb filtering. This was a result of a poor design not poor devices. The new design includes Danley loud speakers which are used for both bleachers and general court area audio. A fully distributed system over the court is used for events such as graduation. Acoustical treatment has been added throughout the gymnasium to reduce reverberation time and to minimize first reflection energy from the sound system.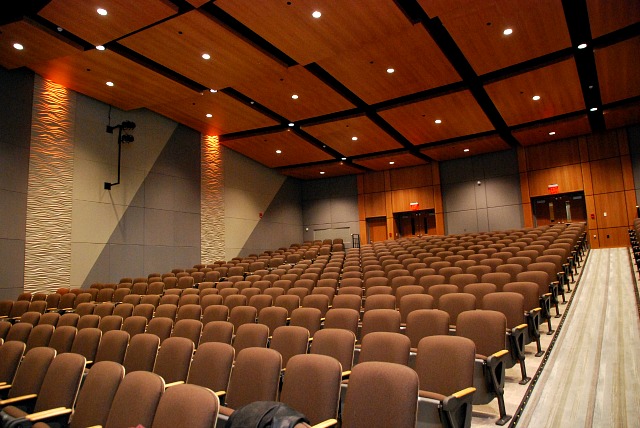 Both spaces were ready for use early this year and have been well received by the clients and their guests.
/
Copyright AVLDesignsInc 2021+
Read More