Newfield High School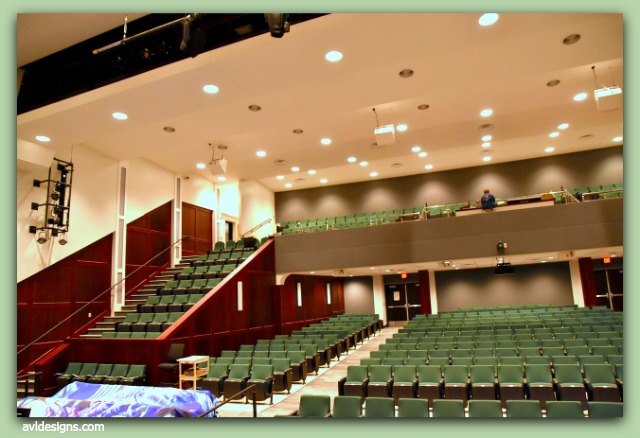 Newfield High School's auditorium was an outdated facility housing a very active theater group. In fact, people at the highest levels of the school administration have contacts who work in theatrical productions in New York city. Those pros come in to operate shows at New Field High School.
Newfield High School needed an update!
AVL Designs Inc. was contracted to design new stage rigging, lighting, audio, video, and make room acoustic corrections for the auditorium. The architect was tasked with raising the height of the fly space to make it more usable for productions, as well as adding a balcony and enlarging the entire seating area of the auditorium.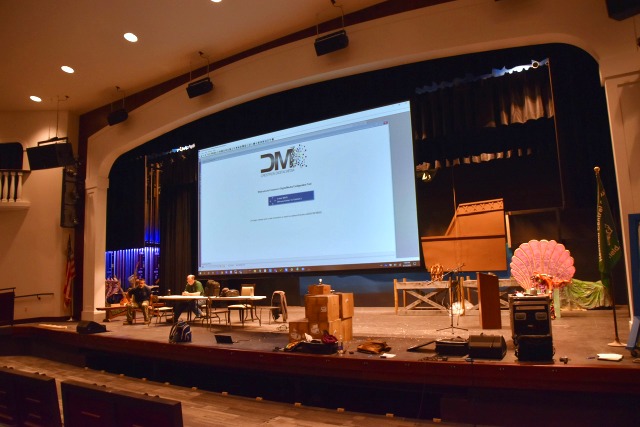 The resulting changes to the room are striking, not only visually but functionally as extensive system improvements have been made.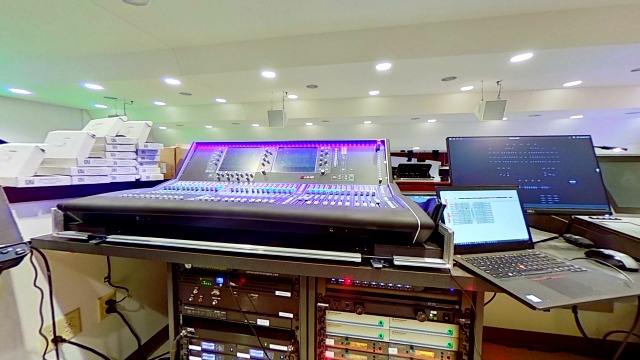 Lighting has been enhanced with LED lighting fixtures as well as additional moving heads. The new audio system is a dramatic improvement. It includes an Allen & Heath D live digital console, expanded wireless microphone inventory, a new sound system Mains, subwoofers, over and under balcony fills and stage monitoring are included.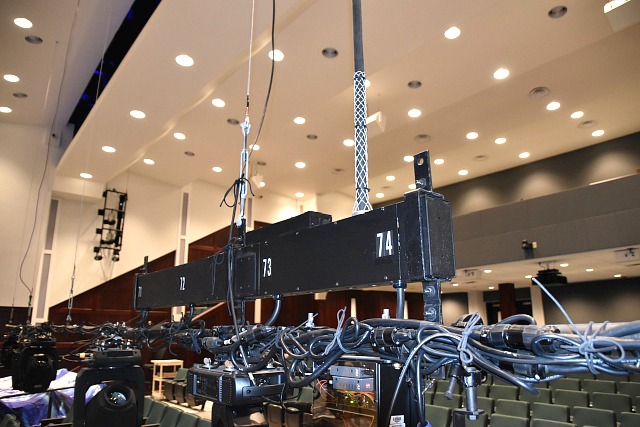 An electronic stage orchestra shell was added to enhance sound on stage as well as in the house using proscenium loudspeakers to expand the coverage of the electronic shell into the seating area.
The stage fly space was raised in height and all new counterweight rigging was designed using brick house technology. Although a FOH catwalk is part of the project, it could not be properly located to provide good lighting positions to the pit area. A motorized FOH batten was included just below the catwalks. This batten is populated with moving heads, allowing flexible for forestage lighting.
The new video system is a utilizes an HD laser projector with Crestron controls. Projection is made to a 298" diagonal screen. An HD PT Camera provides video feeds to green rooms and streaming.
Note: Unfortunately, due to the COVID-19 problem, their first show was canceled. As a result, photos of the room were taken with the disarray of an abandoned building, being evident in all of the photos. The cast and crew were told to "leave the building and don't come back" and they hastily left everything behind, just as it was during their show prep and rehearsals. We hope to get better photos of the room when all of this subsides.
/

Copyright AVL Designs Inc. 2020+