In June of 2020 we were invited to tour Massena High School, located on the St. Lawrence Seaway, for an evaluation of their auditorium with future renovations in mind.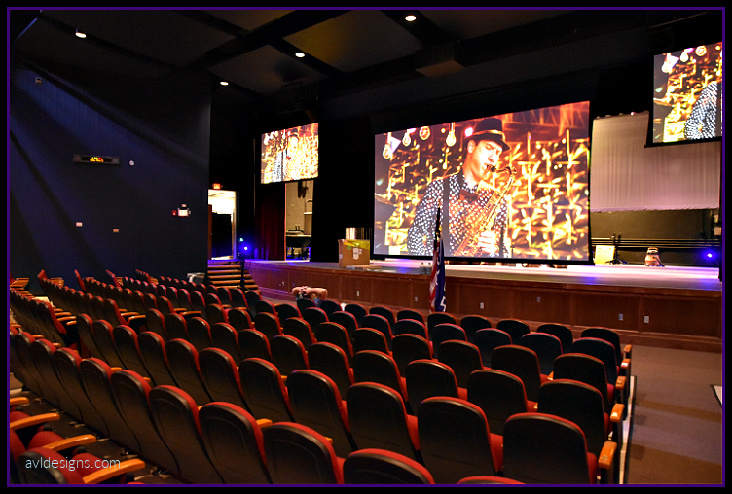 As we arrived at the school and crossed the threshold of the facility, we were stunned to see elaborate 3D sets with staircases intertwined throughout, beckoning audiences to enter the riveting tale of "West Side Story."  There was no doubt that Massena High School's productions are top quality and out of the norm. This was not the typical high school theater program!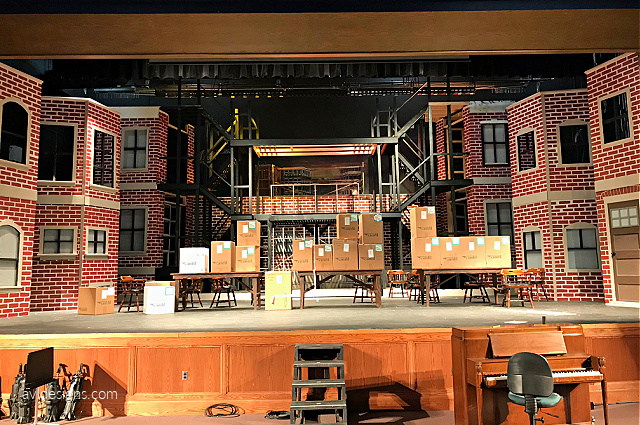 While they had some recently installed equipment in the room, most of the gear was getting old and needed to be replaced. The room itself was also aged and acoustically lacking.  Our goal was to elevate the sound, lighting and video quality to an excellence that matches that of their shows. Working with the architect, The IBI Group, we developed an innovative plan incorporating expanded capabilities including new catwalks, state-of-the-art LED lighting systems, new audio systems, new video systems, video production systems, and completely new controls. In terms of consoles and other peripherals, the renovation is now complete and is a truly impressive makeover of the space.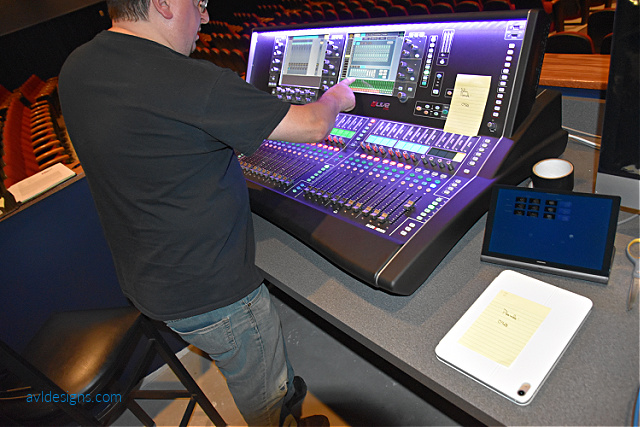 Some of the most noticeable changes are in a place that few people see:  the controls side of the room. There is an addition of an Allen and Heath D Live Series console and a new ETC Hog lighting console. Black Magic video controls, as well as higher-end Black Magic cameras, elevate this room technologically making a dramatic improvement over what they previously had.  All of the lighting has been upgraded to Electronic Theater Controls (ETC.)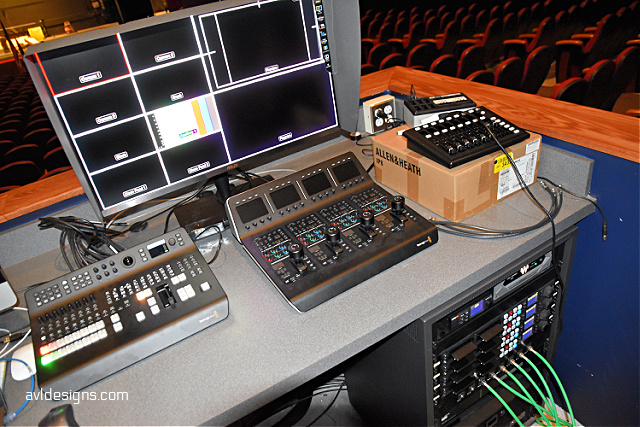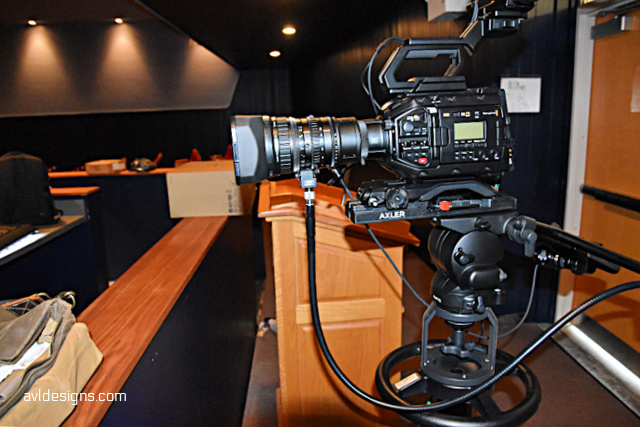 Every stage lighting fixture in the room has been replaced with LED color changing fixtures from Electronic Theater Controls, High End Systems and Varulite. Every fixture is now on relay-controlled power, which automatically shuts them off when they are not in use, thus extending their lives.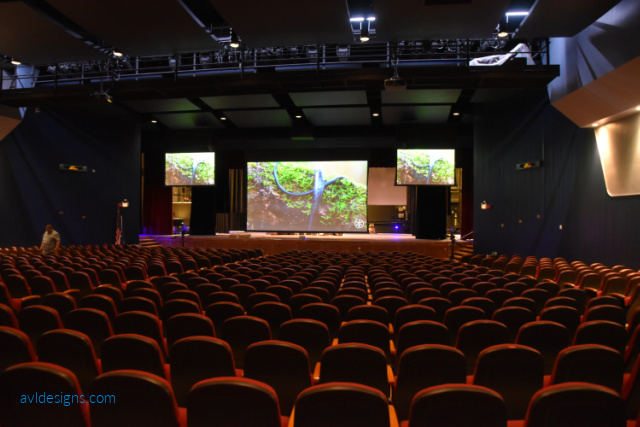 The video systems are very impressive. Three 4k HD-enabled video screens are situated at the front of the room. They can be fed signals from broadcast production systems or a variety of computer sources.
You know, we seldom get to attend live productions after our work is done, but this is one school we wish were nearer our hometown. It would be nice to be in the audience enjoying the sights, sounds and experiences enhanced by our designs.  If you get to do that, let us know!
Copyright AVL Designs Inc. 2023+
.
.