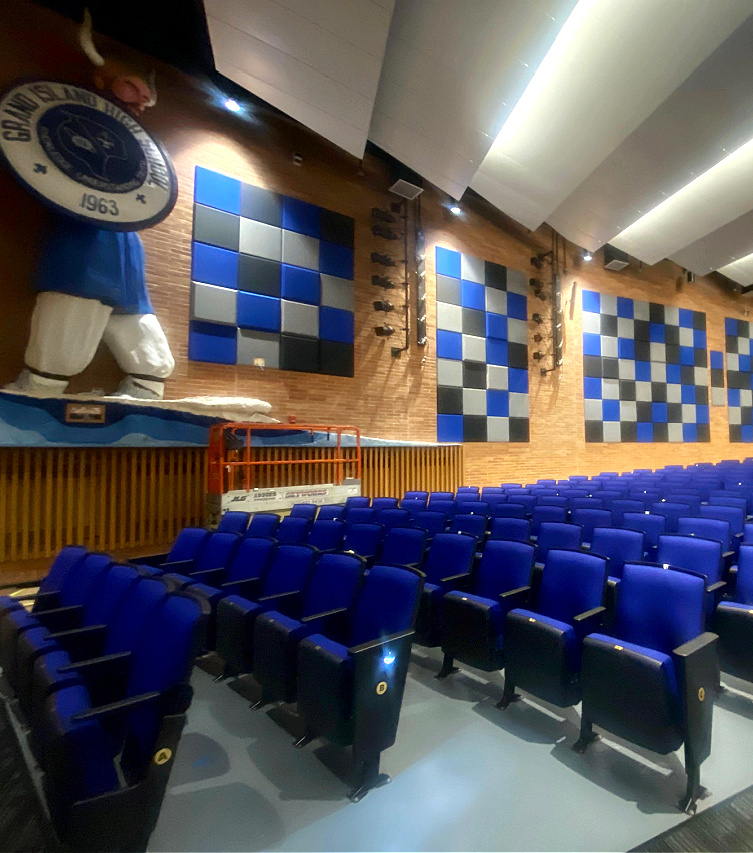 Grand Island High School had an acoustics problem. Their auditorium suffered with multiple echoes being caused by room geometry. The space also had a frequency imbalance in the 1kHZ- 4 kHz region that was being caused by metal ceiling panels that were undamped. This resulted in a metallic "ring" that almost sounded like electronic feedback.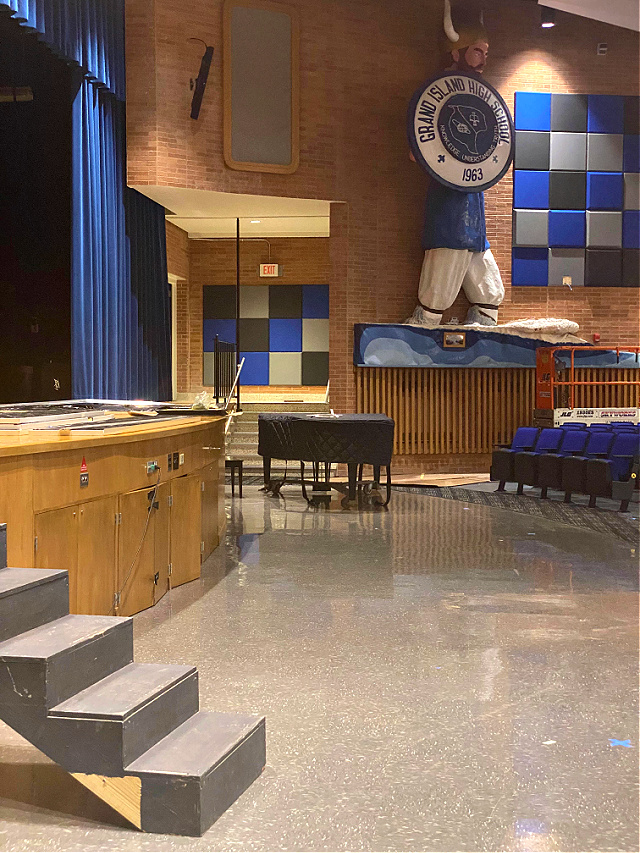 AVL Designs Inc. proposed a solution that used parametric room tuning. Multiple absorptive panel types have been located strategically on the side walls.  Each panel type affects different frequencies.  The ceiling panels have been damped with a sheet damping material applied to the back of each panel.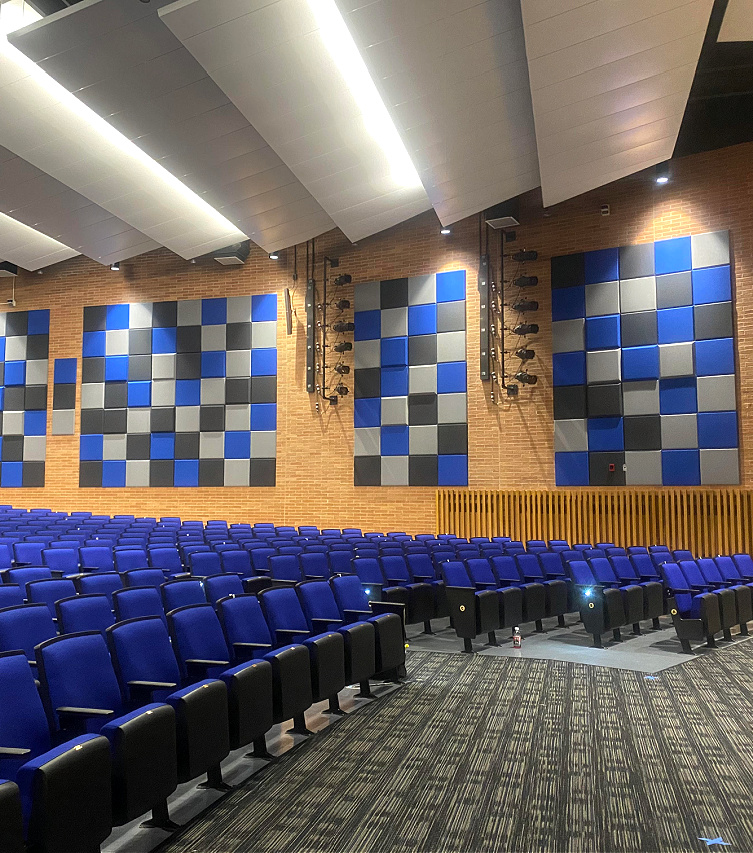 The architects came up with a color pallet based on our layout. The final result is aesthetically pleasing and performs well acoustically. The music department will be excited to use it this fall.  
/
*Grand Island High School, Grand Island, New York.
Copyright AVLDesignsInc 2021+