Portville Central School has a very active theater and music department. Their auditorium was a dated facility that did not meet the needs of this vibrant program. Essential updates were needed including the stage rigging, lighting, acoustics, audio, as well as seating.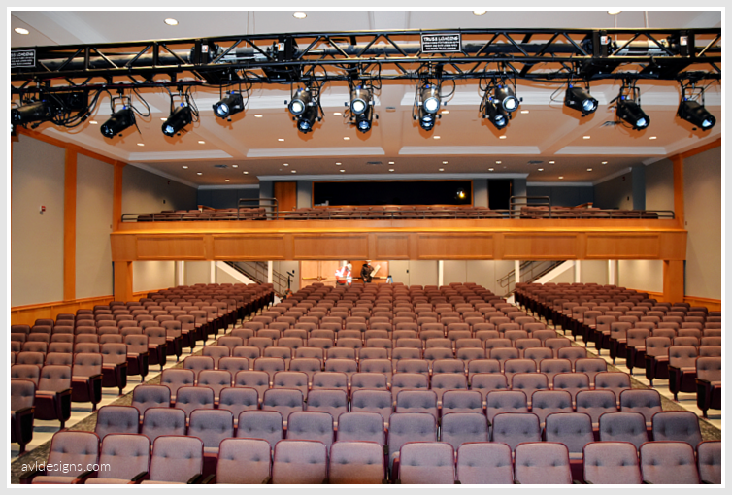 AVL Designs Inc. was contracted by the architects, the CPL Team, to provide theater design or updates of the space. First and foremost was the addition of a full balcony. This was no small trick as the space is quite low and budgets did not support raising the roof.
The final design, unusual in nature, works very well. An empty space under the balcony structure provides an environment that is acoustically more open, even though the front edge is low. Under-balcony lighting was also a challenge and required using an atypical fixture.
Stage rigging also required unique options, as the height is quite low. Innovative rolling track wing masking, a motorized Cyc rollup system, and other features provide a far more useable stage area.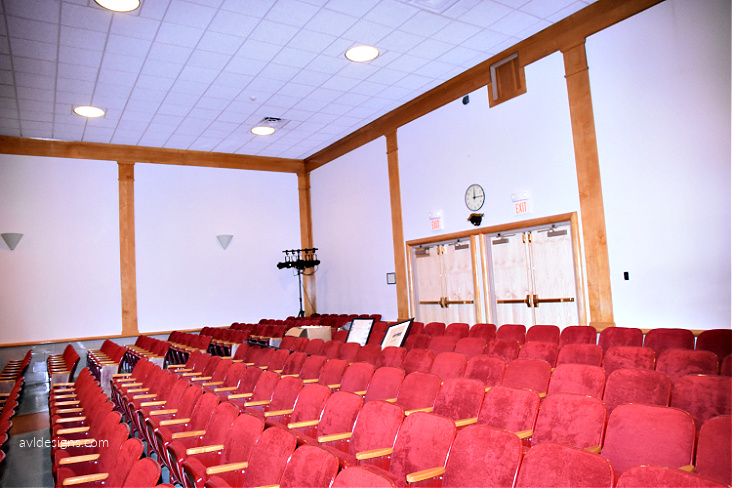 Before
A front-of-house motorized truss has been added to make lighting more accessible, as opposed to the prior dead hung pipe system. Sidewall torms have been added to light the floor in front of the stage for choral and other uses.
The room has been acoustically enhanced by raising the reverberation time and balancing the frequency response. This has been accomplished almost invisibly within the architectural design.
After
To date, the room, stage rigging, and lighting are complete. AV systems throughout  the district classrooms and AV/Audio for this auditorium will be installed in the near future.
/
Copyright AVLDesignsInc. 2021+
Do you know we are on YouTube? Stop by; subscribe and you will be notified when new videos post.
Read More